About Shield Insurance Agency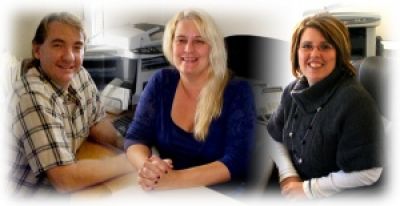 Who we are
Shield Insurance agency is a family- owned business dedicated to helping families like our own stay protected through life's unpredictable moments. 'Your protection is our Profession' and we wouldn't have it any other way.
In 1967, the passion began when Andy's dad, Roger Simmons, started selling insurance and absolutely loved it! After seeing his father's success and love of keeping people protected, Andy made the decision to follow the same passion in 2001 and enjoyed helping others so much he started his very own independent agency in 2006 in Hudsonville, Michigan while raising his family alongside the agency.
Like father, like son, Andy's youngest TJ decided he wanted to pursue the same passion as the men before him and joined the family business at the age of 18. He has since worked alongside his father in building the agency together.
For us, insurance isn't just a business, it's a family and we promise to always treat you like a part of the family because you are! Without our clients, we wouldn't be here pursuing three generations of passion and offering you the best protection , we are So proud of each and every leaf on our ever-growing family tree.
We look forward to making you a part of the family!
---
What we do
Since 1967 we have prided ourselves on our passion to succeed and find families like our own the best affordable coverage available. We strive to accommodate each client who comes in our care and cater to the individuality of their needs because we understand everyone is different. We have worked hard to show our proven knowledge and expertise in the products and services we offer and always encourage questions from our customers.
As professionals, we'll assess your individual, business, and family needs, but as a family-owned agency, we promise to never suggest a policy or coverage that we wouldn't suggest to our own family members!
We know how important choice is in making the right decisions and that's why we represent a multitude of companies in various markets and do all the shopping around for you to find the best possible coverage to accommodate your lifestyle and insurance needs.
We understand how important it is to have an agency you know and trust and we want to be that for you! Let our family's licensed professionals help your family with our knowledge and experience of our insurance products and provide you with the maximum benefits and protection for your indvidual needs. We are proud to be local and found in the greater Grand Rapids and Hudsoville area.
3603 32nd Ave Hudsonville, MI 49426
Phone: 616-896-4600