About Us
Having been in business since 1967, our passion to succeed remains fresh. Our desire to accommodate each customer individually is the driving force behind our company's growth and success. As winner of the "New Business Sold" award for the last two years, we have proven our knowledge and expertise in the products and services we offer.
As professionals, we'll assess your individual or family needs, and offer you a variety of insurance products to choose from that will accommodate your life style, today and tomorrow. Because we represent a multitude of companies in various markets, we can do the shopping for you and find the best value and coverage to meet all of your insurance needs.
It helps to find an agency that you know and can trust. Our staff has the knowledge and experience of our insurance products to provide maximum benefit and protection to our clients. Let one of our licensed professional insurance agents help you with any of your personal or business insurance needs serving Grand Rapids & Hudsonville, Michigan.
Andy Simmons
-
Hello Everyone! I have been working in insurance in one way or another for most of my life. From helping my parents between the ages of 15 and 20 to continuing to work with my Father over the last fifteen years. I have worked in a range of industries during my working years - from restaurants, to factories, to mortgage banking. I decided to start my own insurance agency in 2002 with the help of my Father, Roger Simmons, who has been in the industry for half a century! I am married to Dawn and with 5 kids in the Hudsonville area, life is busy and great! Our main goal at Shield Insurance Agency is to help people and our community. Even if it means referring you elsewhere! We ALWAYS do our very best to make and keep you happy customers! Thanks for reading and have a great day!
Dawn Simmons
-
Hi everyone! My name is Dawn Simmons. I am Andy's wife and mother and stepmother of our 5 children. I started with Andy when we first started our Agency in 2002, but since then I have stepped back and now just work on clerical part time in the office and the rest of the time is devoted to all the errands and upkeep for the care of our family. We have a lot of obligations with 5 children and have to leave in a split second, so being able to step out for a moment at no notice is a huge benefit. Our kids are big in the band scene in school, so on our off-times we are usually driving across the state going to competitions. I like to volunteer at our church MOPS program and enjoy reading, scrap-booking and just being a mom and a wife.
Tammy
-
Office Manager
Welcome to Shield Insurance! My name is Tammy Kaptein. I have been with Shield Insurance since 2008. I am a licensed agent as well as customer service representative. My favorite thing about my job is helping people meet their insurance needs & understand their insurance. I have lived in the Hudsonville area my whole life & love the close community. I am very blessed to have a wonderful husband & 4 very active, amazing kids. Away from work my time is eaten up quickly attending many football, soccer, volleyball & basketball games. When there is extra time I enjoy scrapbooking, shopping, spending time as a family camping & attending school & church functions.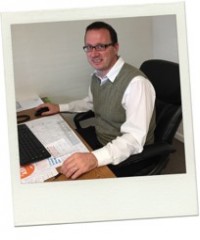 Joe Peiffer
-
Sales Agent
- (Direct: 616-378-6131)
Joe was a Realtor for many years and also owned and operated an Adult Foster Care home until he found a new opportunity in insurance. After working for another insurance agency, Joe joined the team at Shield Insurance in 2015 to focus on new sales. He is married with 4 children and an active member of St. Pius X Church in Grandville. During his free time, Joe likes coaching youth sports, visiting friends and family, and cheering on the Tigers!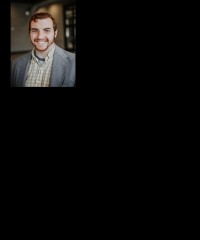 TJ Simmons
-
Sales Agent
- (Direct: 616-377-4398)
TJ is Andys Son and is joining the family business! He is super excited and ready to do all he can to help customers save money. He has been with Shield since August 16, and plans to stay here! In his free time he enjoys hanging out with friends, Listening to Hip Hop Music, and keeping up with social media and everything that is going on.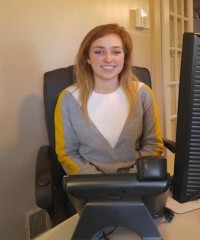 Maddie Gannon
-
Account Manager
Maddie is a customer service representative here at Shield Insurance, she has been with us since October 2016. Maddie has lived in Grand Rapids her whole life and just recently moved to Hudsonville this past year! She went to Davenport to get her degree in Business Management and Administration. She has only ever worked in retail and is excited to be in a new environment, and working with insurance. Maddie loves working with customers and making sure all of their needs and questions are answered. She spends her free time with her friends and family exploring downtown and doing everything Grand Rapids has to offer!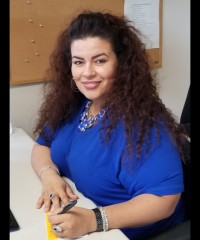 Marilyn Sanchez
-
Account Manager
Como estas? (How are you?) That's how I've spoken my whole life, translated. Born and raised in Grand Rapids I am the youngest child of 3 from Cuba born parents. My first language was Spanish. English was taught to me by my older brother and sister and teachers at school. Luckily, I have kept my culture and language alive to be able to serve the Latin community along with the English speaking one. Proud of my heritage but grateful that my parents came to the United States of America so that I may have a better life than they did. I have a passion for the "underdog" and always go out of my way to help who I can. I love making people laugh, music, and love to perform by way of acting, dancing, singing or just being great at what I do while remembering to ALWAYS stay humble. Come see me!